Mew Lake Beach Photos
The beach at Mew Lake it a bit lacking in actual sand, but there is a huge area to play sports or have a picnic. On the other side of the trees, there is a small parking lot for your vehicle. That said, the beach area is definitely walkable from any part of the Mew Lake campground.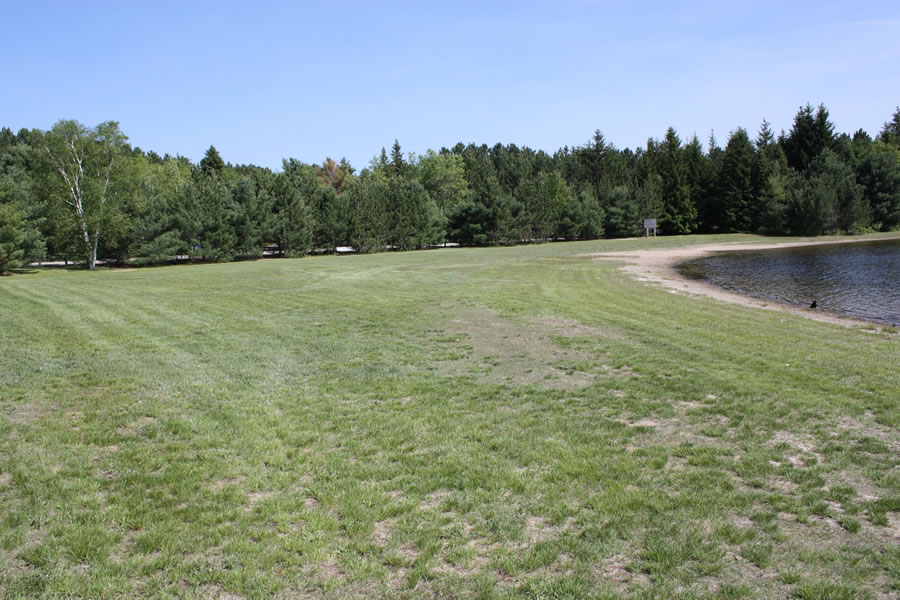 ---
When you're enjoying the beach area at Mew Lake, this will be your view.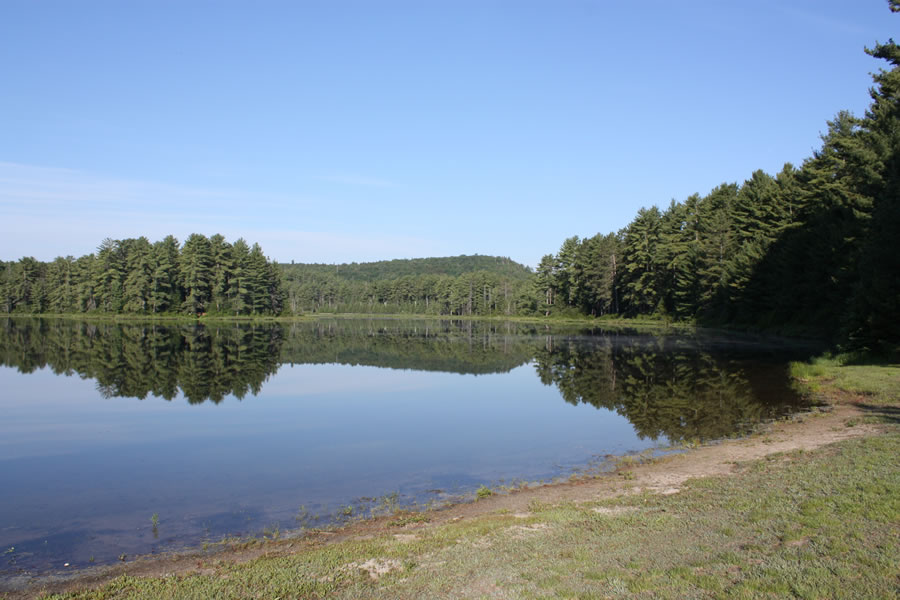 ---
A more complete shot of the Mew Lake beach area.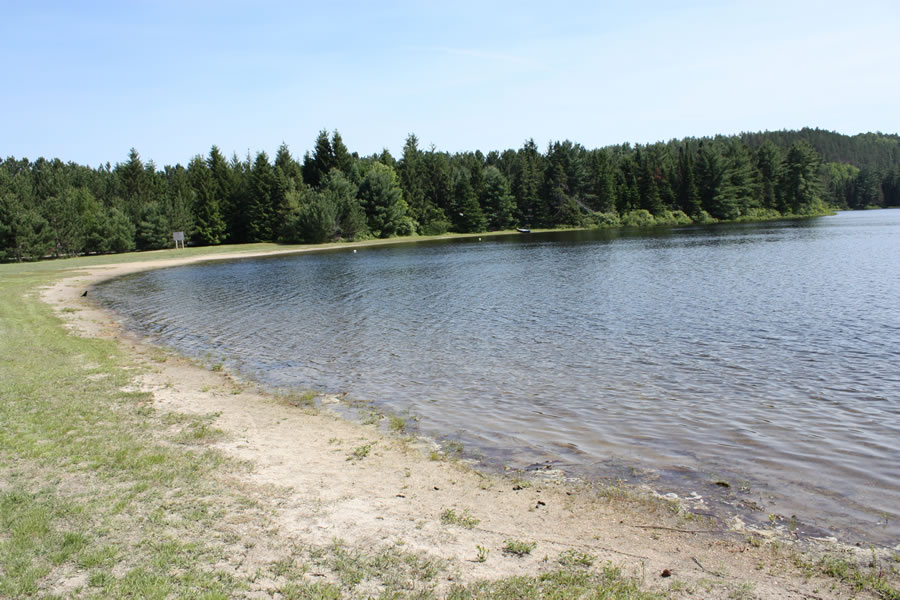 ---
The beach can get fairly foggy depending on the time of year. This foggy scene was shot in mid June of 2013.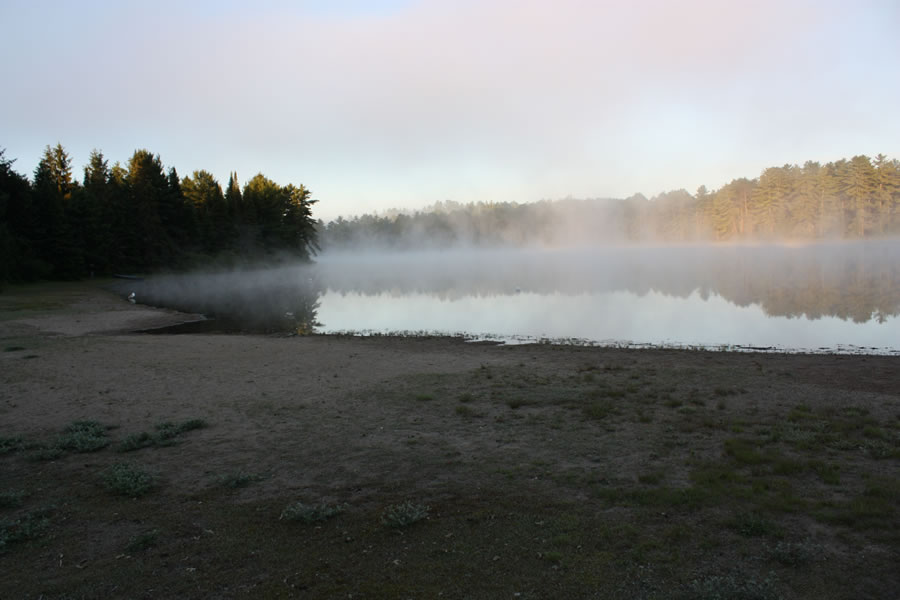 ---
A more close up beach photo, showing the quality of the beach, as taken on a foggy morning.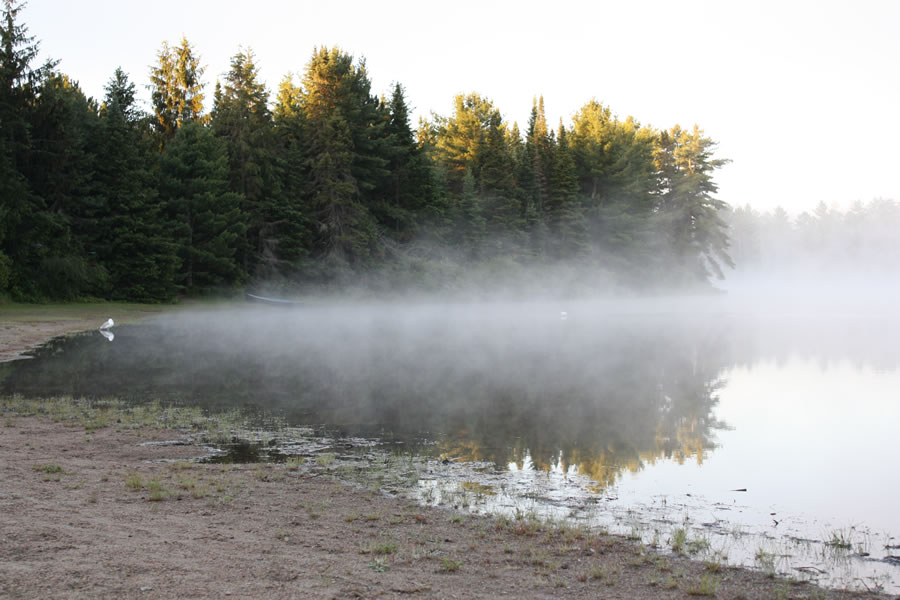 ---
A view of the beach area, as take from the small parking lot.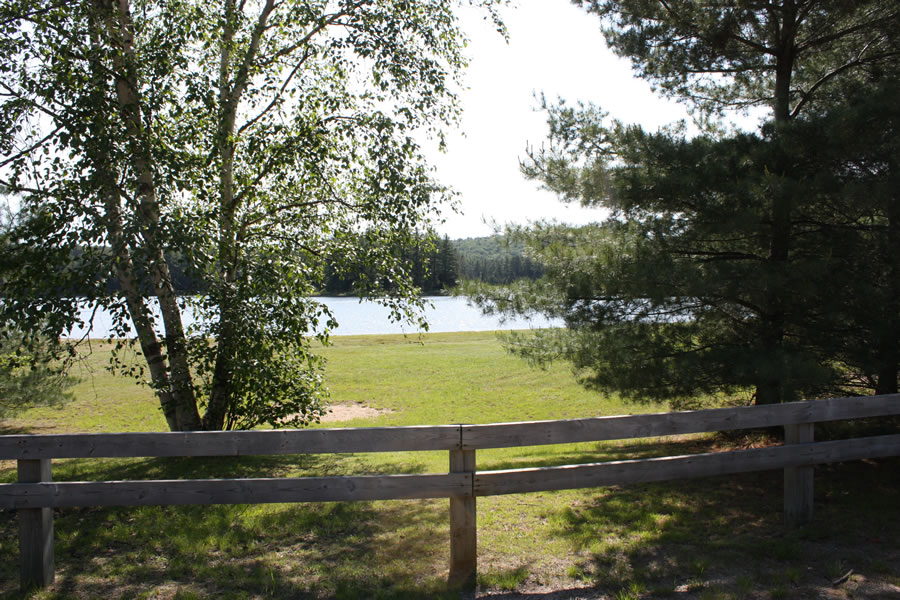 Also view the Mew Lake campsite photos and lake photos.